Centauro, a family-run company, was founded in 1946 from a previous industrial experience of the family that began in the 1930s. Centauro became a world famous name for the production of band saws. In the 70s the range of products expanded with models of manual and hydraulic lathes and subsequently CNC lathes. In the 80s Centauro, unlike other manufacturers, decided to maintain and develop its own FOUNDRY, in order to manage the production process internally. In the same years the range of products was enriched with trimming machines, Mortisers and bedaners.Centauro is present all over the world through 500 dealers, with whom it has built fruitful collaborative relationships.The FOUNDRY has continued to invest and currently produces over 90% for third-party customers.
Already in 1946, Centauro SpA was the first in Italy to produce Band Saws with steel base.
The Centauro brand immediately became the undoubted product quality and for the wide range of models proposed in steel and cast iron , spreads widely on the national market and subsequently internationally. Since 1970 Centauro production has been enriched with a new series of lathes both in manual version and with hydraulic copier. Technological innovation then led to the further introduction of electronic and numerical control lathes.
Starting from 1990, new lines of machines, such as Trimming Saws, Numerical Control Cells for shaped cuts, Mortising and Bedaning machines in different versions, expand the Centauro offer to meet the most varied needs of the world market which absorbs about 70% of turnover.
Centauro SpA has factories covering an area of ​​25,000 square meters. and employs more than 100 employees.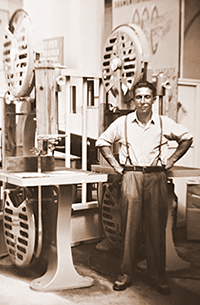 The Foundry Division joins the Woodworking Machinery sector with an annual production capacity of 2,800 tons of cast iron castings which, in addition to fully meeting the company's needs, is 80% destined for third party customers.
The Foundry Division specializes in the production of gray and nodular iron castings, in small-medium and large series, from a unit weight of a few tens of grams up to 7-8 tons.
We collaborate with companies in the most varied sectors including manufacturers of: pumps, valves, compressors, reducers, motors, actuators, machine tools, woodworking machines, metalworking machines, textile machines, agricultural machines, machines machines, machines and systems in general, prototypes, special pieces.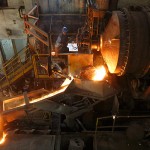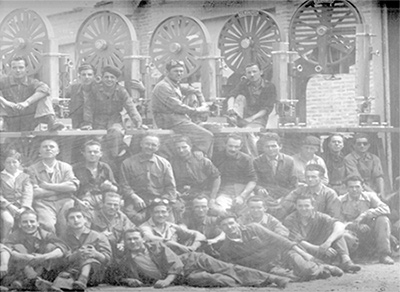 The service garantees the maximum reserve of the data used in accordance to what established by the D. lgs. 30 June 2003, n. 196.
The data supplied with the present form will be treated for use strictly connected to the service supplied, for the eventual emission of the accountance documents and will be registered on protected servers in the respect of the dispositions of the law 675/96 according to seethrough and correct principles. Privacy policy. Read privacy policy.