Max. distance between centres
1200mm
Height of centres over bed
120 mm
Max. copying diameter
150 (106) mm
Max. diameter permitted
by traveling steady
90 (65) mm
Connection for driving and tailstock centre
CM 3
Saddle feed speed
0 ÷ 5 mt/min
Saddle return speed
5 mt/min
Spindle motor
2,9 kW (HP 4)
Spindle spped R.P.M.
900 - 1500 - 2200 - 3000
Motor power of hydraulic unit
0,75 kW (HP 1)
Operating pressure
25 ÷ 30 bar
Overall dimensions: Length x Height x Width
2400 x 650 x 1540 mm
Sound pressure level at
operator position
71 db (A)
Illustrations and technical data are not binding for the manufacturer.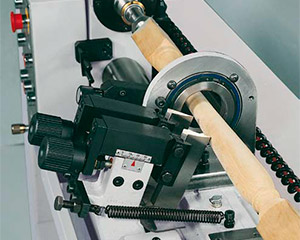 View of copying assembly with roughing and finishing gouges working on independent cantilevers.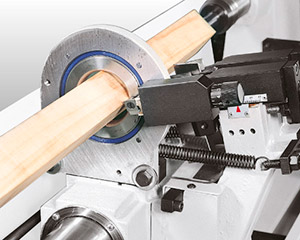 Traveling steady rest (max. Ø 90 mm) with pre-cutting tool that has interchangeable knife inserts.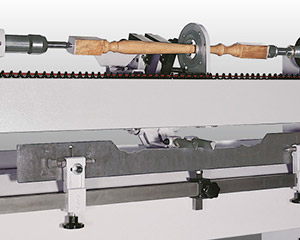 For mass production runs a metal template should be used. A wooden sample can also be utilized for small batches.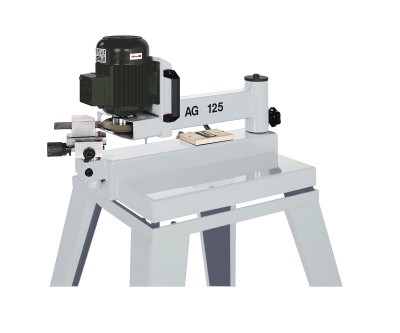 AG125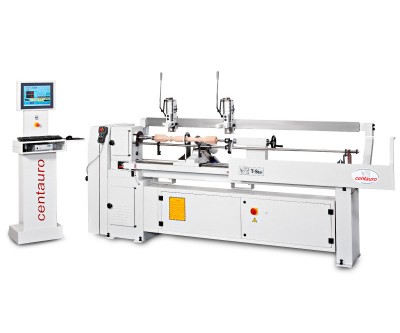 T*STAR