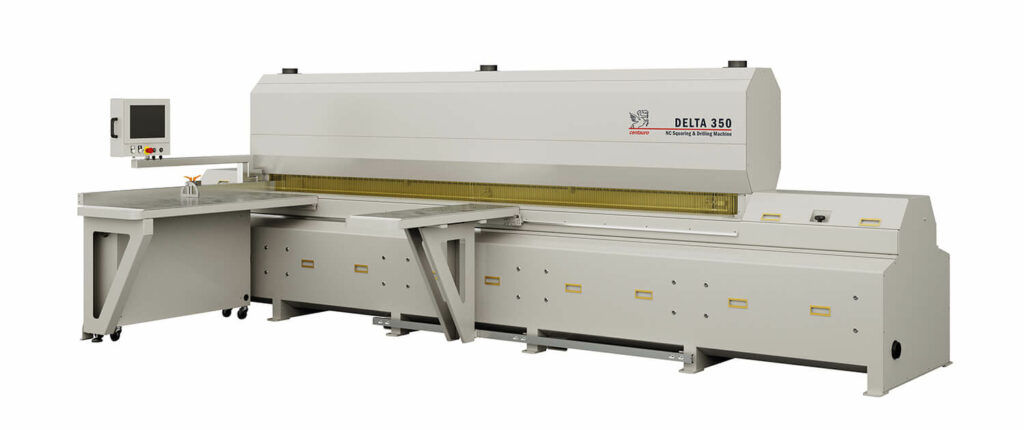 CATEGORY: Milling – Squaring machines
Today we are excited to introduce you to the DELTA 350, our latest innovation in the field of woodworking machines. This one-of-a-kind machine combines multiple operations into one efficient solution, completely transforming the way you work with wood.
The Key Functions of DELTA 350
Squaring and Drilling: At the heart of the design of the DELTA 350 there are two main functions: squaring and drilling. This combination is unprecedented in the current panorama of panel processing equipment.
Advanced Configuration: In its most advanced version, the DELTA 350 allows the engraving and cutting of the panel in a single operation. This process, which uses two different tools, halves processing times and guarantees optimal cutting quality.
Innovation and Efficiency
Built-in Drilling Machine: The DELTA 350 integrates a drilling machine, representing a significant step forward in the sector. The combination of squaring and drilling operations in a single machine allows you to save space and increase production efficiency.
CNC programming: Thanks to the advanced CNC programming features, all cutting and drilling cycles are completely automated and easily programmable according to specific processing needs.
Unique Features
Hatch for waste collection: This feature makes the work surface always accessible and reduces cleaning times.
Blade Carriage Transmission: The rack transmission guarantees greater precision and reliability, as do the recirculating ball linear guides.
Presser Distance Control: The possibility of regulating the distance of the presser ensures precise and controlled management of the panel during processing.
Conclusion The DELTA 350 is a cutting-edge solution for those seeking efficiency, precision and innovation in woodworking. Its versatility and advanced features make it a unique option for industry professionals.
Squaring machine for panel with mobile carriage with scoring unit to guarantee a quality cut, blade inclination and panel drilling in reduced dimensions
• Steel base
• Linear guides with recirculating ball bearings for sliding of the carriage
• 2 front supports
• 1 rear support
• 5.5 kW (7.5 HP) saw motor
• Carriage motor with inverter (0-50mt/min)
• 0/46 ° blade inclination
• Numerical control with touch screen
• Score saw with independent motor 1.1 kW
Squaring length: mm 2600 (3200/3800)
Max blade diameter with score: mm 350
Blade projection 90° D350 mm (D.300 mm): mm 100-75
Bladerotation speed: rpm 75-100
Bladecarriage speed with Inverter: m/min 50
Main motor power: Kw 5,5 (7,5/11) - HP 7,5 (10/15)
Extraction outlet Diamètredesbouches: Nx 3 x 120mm 2 x 90
Operating pressure: bar 6
Air consumption: I/min 250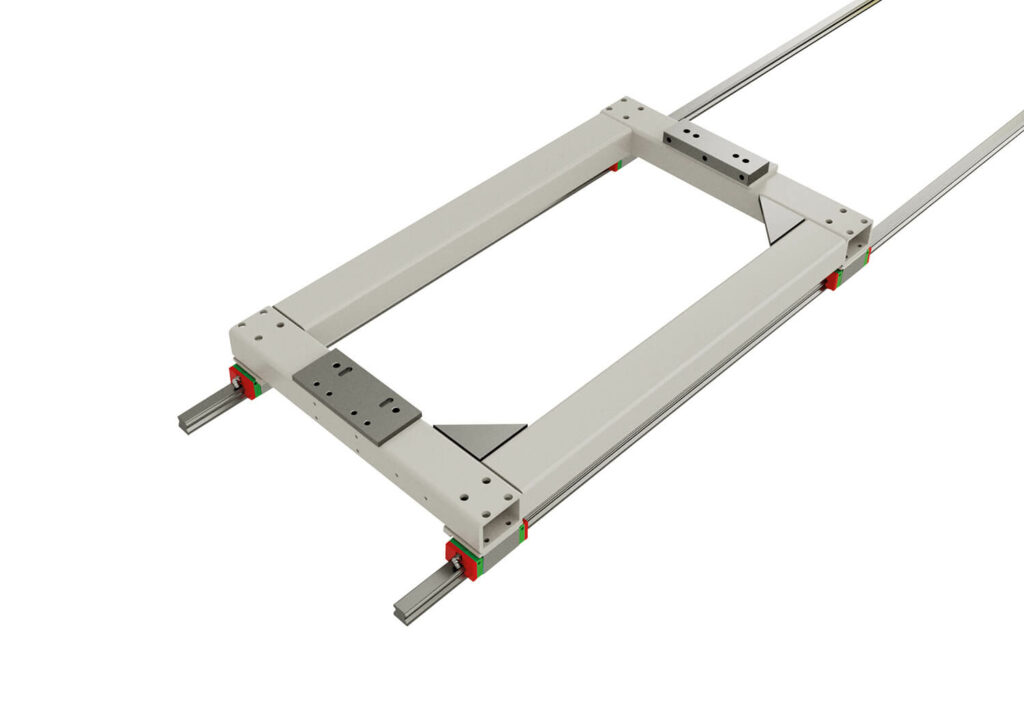 Sliding of the carriage with and recirculating ball bearings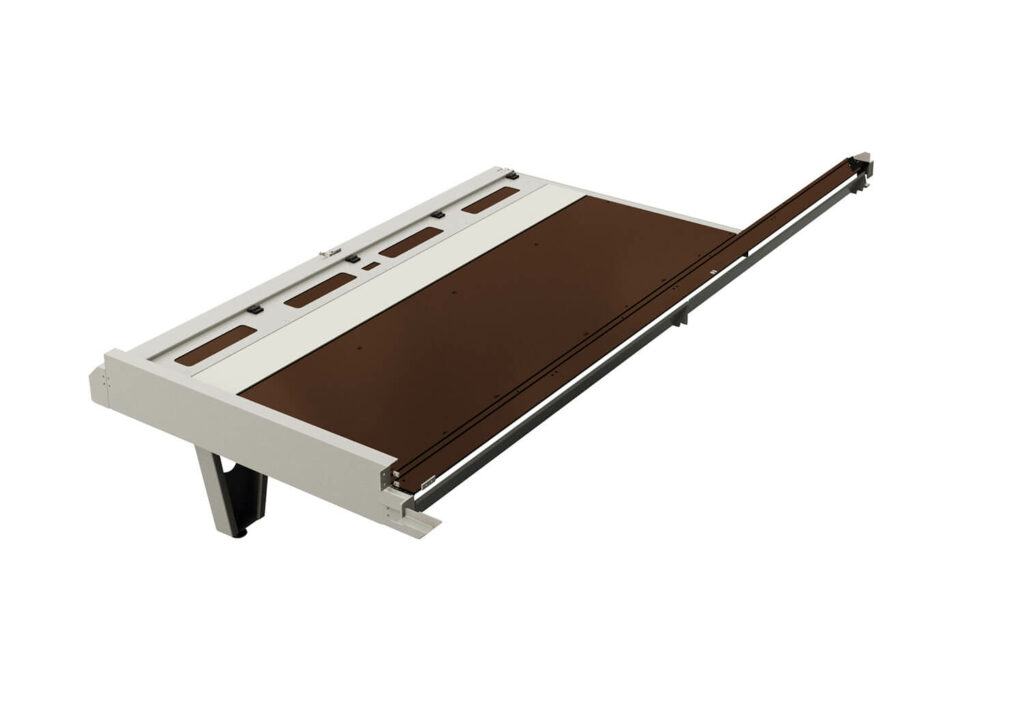 Oversized rear bench and brushless controlled stop (2650 mm)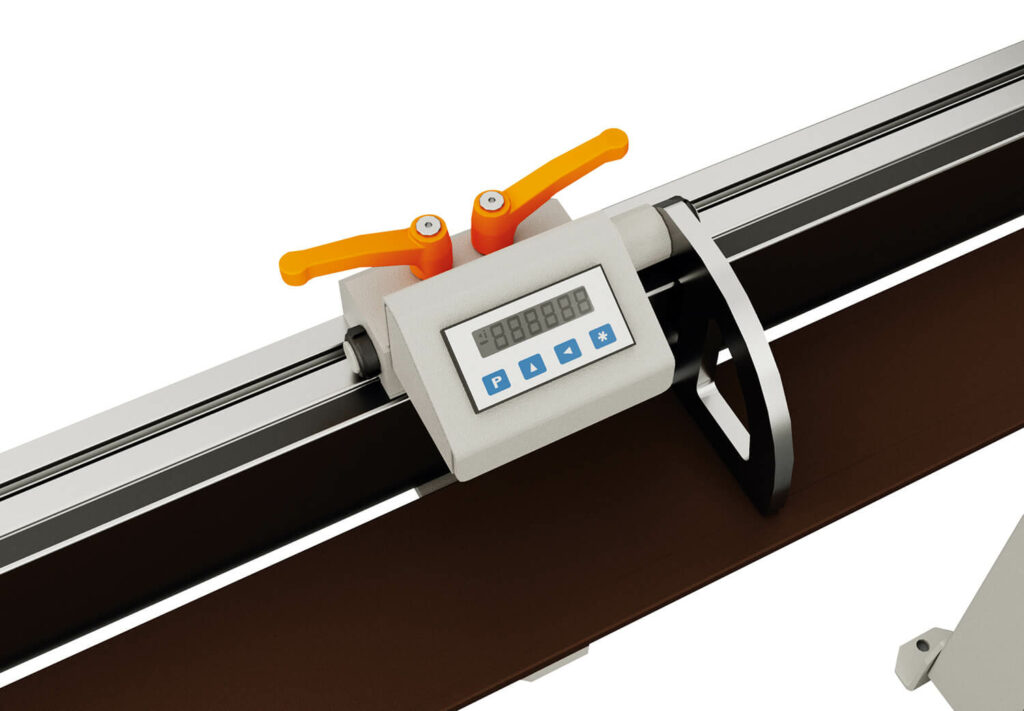 Side stop with digital display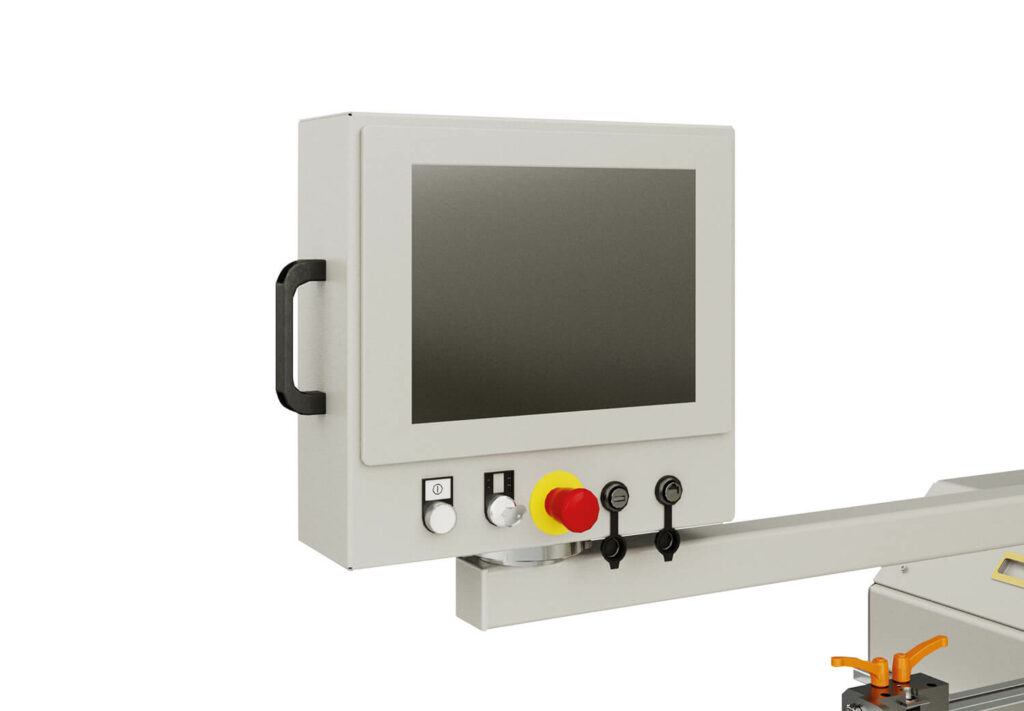 Quick and easy programming with 7" touch screen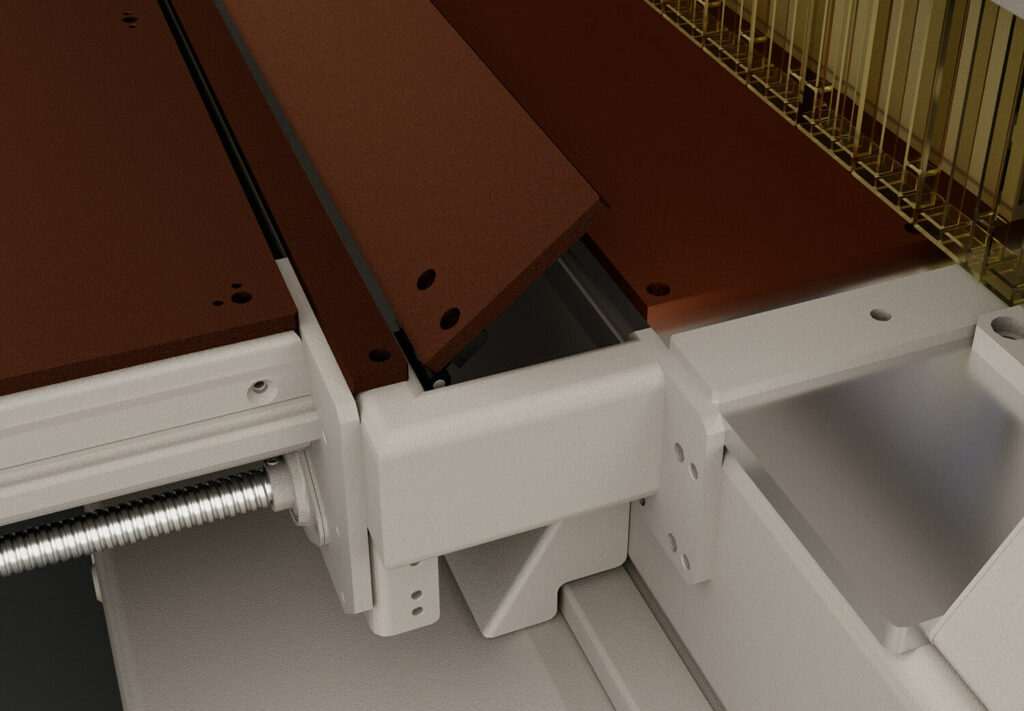 Trap door for unloading trimmings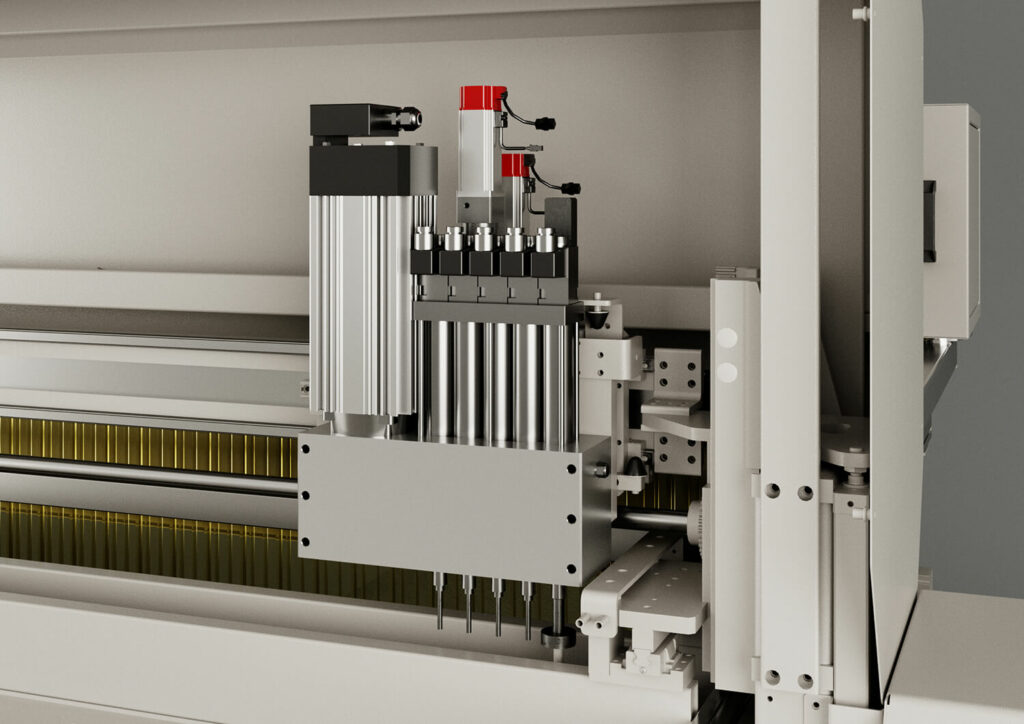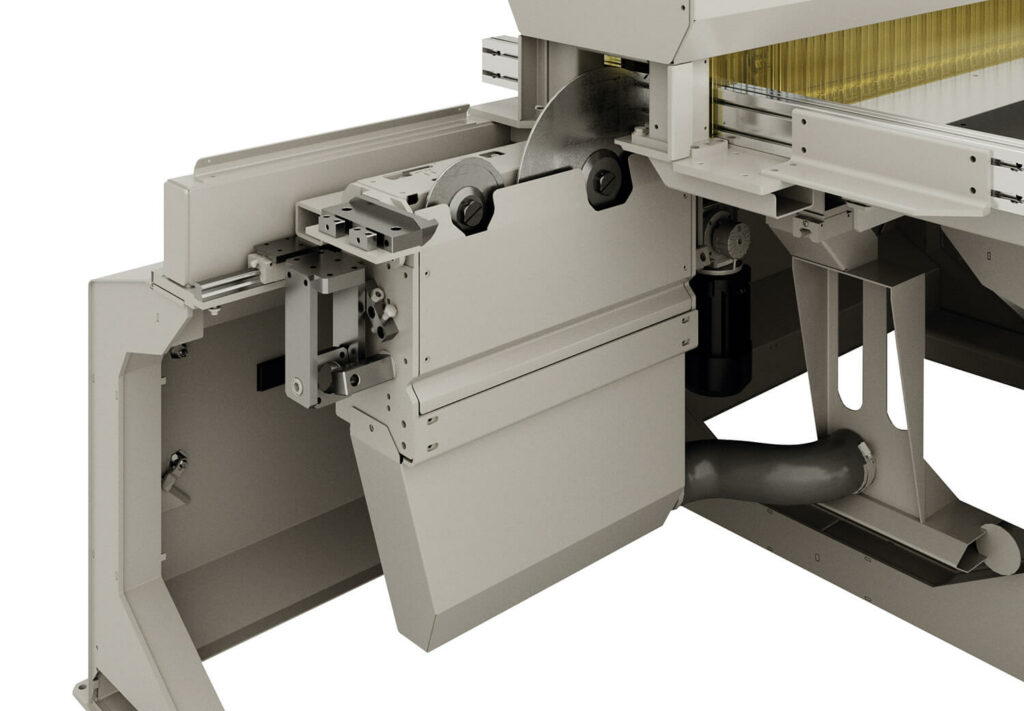 Saw unit with independent scorer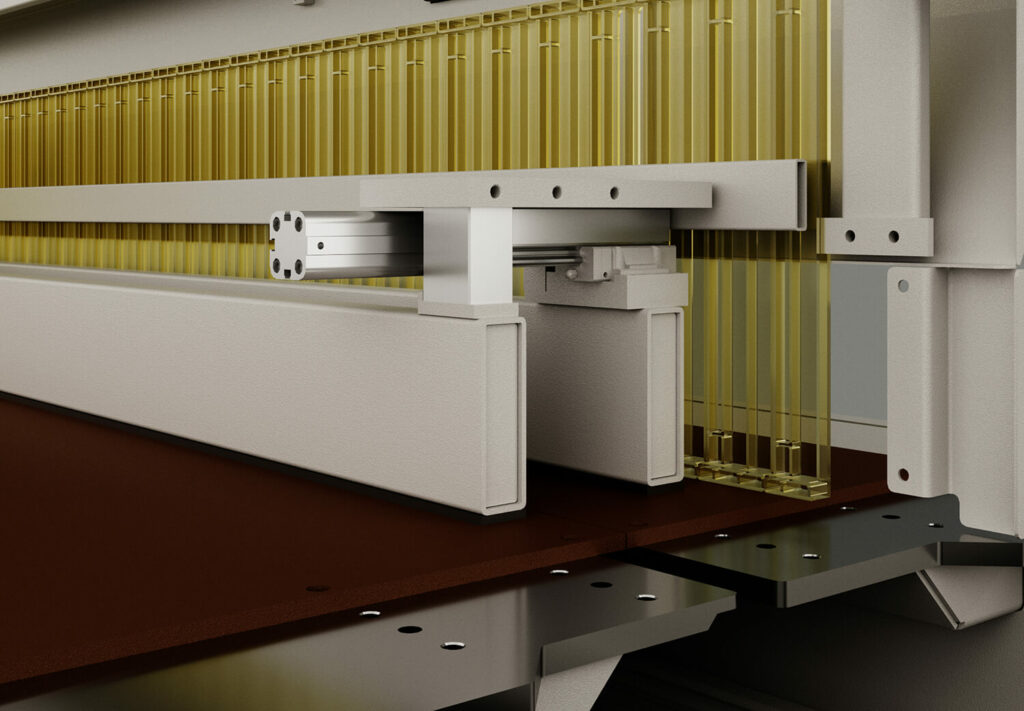 Variable presser for better quality 90 ° cuts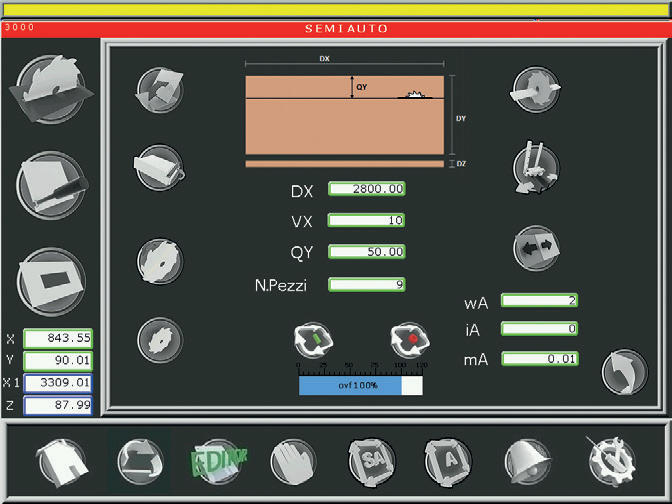 15" monitor with Editor for cutting programs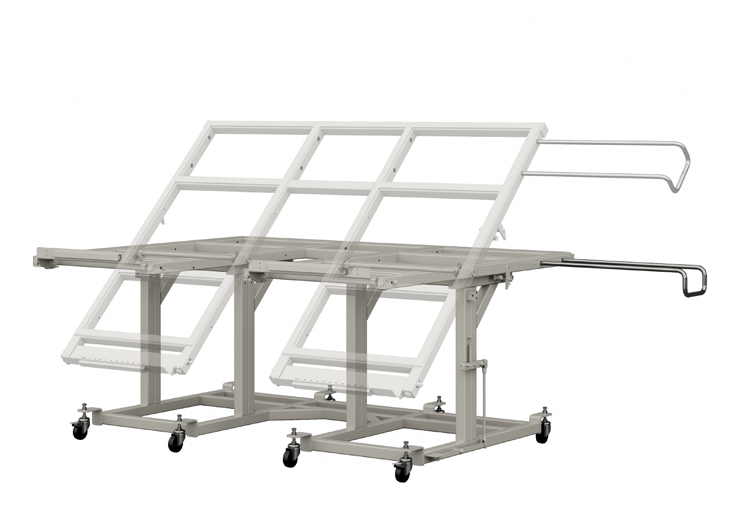 Ergonomic system for loading large panels (3760×1860 mm)